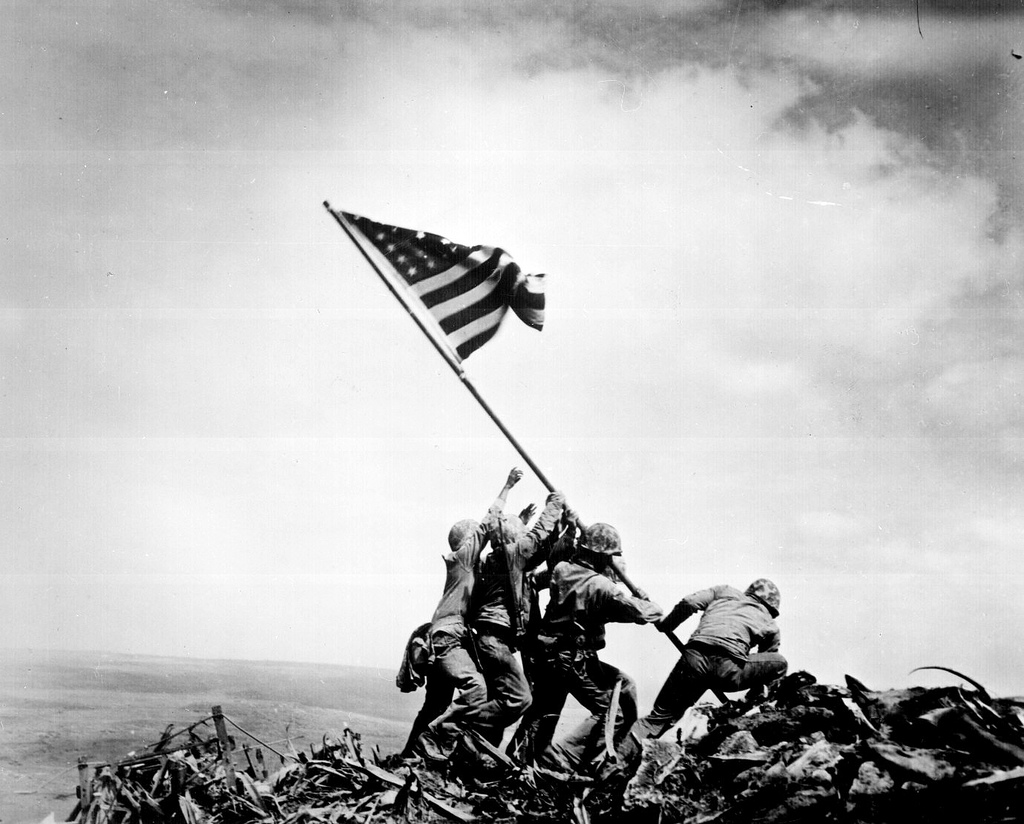 There is one photo that represents the valor exhibited when we answer the call of duty, and that is the picture of three Marines and one Sailor raising the American flag on Iwo Jima's Mount Surabuachi. We want to bridge the public and private sectors with loyal, motivated veteran heroes — adding another dimension to their dedicated service to their country.
​Legacy Beyond Valor is a Network Management Service. Our goal is to combine the efforts of public and private entities to provide creative solutions for issues veterans face today. Some of the areas we are concentrating on include:
Employment. We are passionate that no Veteran should return home and be unable to locate a job.   Every Veteran has skills learned during his or her time in the service, and every Veteran has worked as part of a team and is prepared to step into a leadership role in a local business.   Another very big advantage you have over non-Veterans is your service clearances.  Many employers who have contracts with the government need employees with government clearance.  You have already crossed that hurdle!If you are searching for a job,  visit the Jobs links at Military.com and VA.gov.  Both sites provide extensive assistance to finding your next area of service to your country.
Solve veteran issues at home.  We are continually seeking new connections and encouraging government, public and private entities to combine their respective efforts and expertise to solve problems facing today's veterans.  For example, we encourage corporations in America to get actively involved with local Veterans organizations as sponsors for fundraisers and boots on the ground for local events.
Fill critical jobs in the STEM fields.  This country is in crisis mode when it comes to preparing workers for government contracts in the areas of Science, Technology, Engineering, Mathematics, and Medicine (known as the "STEM" fields).  Openings are just waiting for the right employees.We believe that Veterans can and should fill these critical shortages.

In some cases, Veterans may already hold a Bachelor's degree in one of these areas, but they would like to complete a Master's or Doctorate degree to fill a specific job opening in the field of their choice.  Our Graduate Degree Scholarship Program  is designed to assist Veterans overcome the financial burden of  completing a graduate degree.  Combining military values and discipline with training in the areas of science, technology, engineering, mathematics, and medicine will produce superior candidates for jobs critical to our national security.
EMPLOYERS!
​An unprecedented number of highly motivated, flexible, loyal Veterans are returning from serving our country. They not only want but need jobs in the public and private sectors; and they arrive with a heightened sense of awareness that enables them to spring into action without hesitation.
If you are an employer in one of these fields, please join us!  Click the above link to see how you can help a Veteran and fill a job opening at the same time.