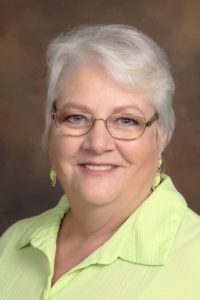 Wendy Leonard, Director of Communications and Webmaster
Education
Associates Degree in Court Reporting, Court Reporting Institute of Dallas, 1983-1986
Grand Rapids School of the Bible and Music, Bible and Vocal Music, 1977-1978
Jackson Business University, Jackson, Michigan, 1977-1978
Northwest High School, Jackson, Michigan, Valedictorian, 1974-1976
Employment
Freelance Writer, Blog Writer, and Web Designer, 2010 to Present
Legacy Beyond Valor, Director of Communications, Website Designer, and Blog Writer, 2016 to Present
Legal Secretary, Andrews Kurth LLP, Houston, Texas, 1998 to 2010
Legal Secretary, Lock Liddell, Houston, Texas, 1996 to 1998
Certified Shorthand Reporter, State of Texas, 1986 to 1996
Introdution
Wendy Leonard has spent 35 years in communications-related jobs (as a court reporter and legal secretary). Strong English grammar, spelling, and punctuation skills made her a valuable asset as she worked with teams of attorneys preparing highly technical contracts and legal documents.  She also served as a beta tester for all new software before it was introduced to the firm as a whole.
In 2010 Wendy left the legal world to pursue her love of writing. She has assisted authors to write six books as a ghostwriter and has written hundreds of blogs for SEO and marketing companies. Her love of computers led to her current pursuit of website building and preparing website copy with SEO in mind.
Following a conversation with Albert Duran in 2015, Wendy volunteered to help Legacy Beyond Valor increase its presence by creating a website and writing blogs and designing graphics.
While not a vet herself, Wendy's father served in World War I in Okinawa, Japan, and the Phillipines; her mother served in the United States Marine Corps during the Korean War conflict as a female Drill Sergeant at Parris Island; and her husband served in Baumholder, Germany, for the U.S. Army during the late 1970s.  You could say that patriotism runs in her blood.